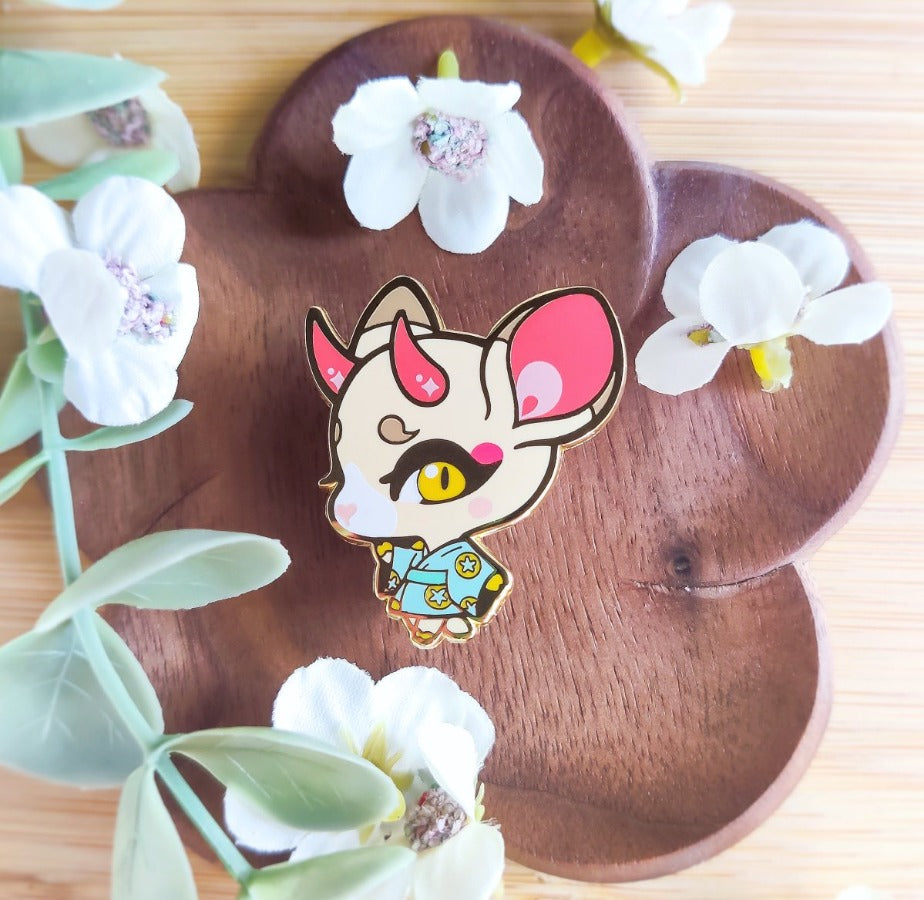 Shino carries an air of elegance and mystery to her... until she opens her mouth! To the surprise of many, she's quite the chatterbox and loves to spread joy, completely dismissing that enigmatic exterior.
This enamel pin features beautifully vivid colors, shining gold metal and a double-posted rubber backing to ensure that she's extra secured! Bring her with you by pinning her to your clothing or bags, or simply display her on a board for your collection!

PIN DETAILS
♡ Hard Enamel Pin with Gold Plating
♡ 1.4" inches (~35mm)
♡ Screenprinted details
♡ Double posted with rubber backings
♡ Backstamped for authenticity 
For more information, please visit our FAQ! ♡
Orders are typically processed and fulfilled within 1 - 5 business days.

Estimated Delivery Times:
♡ Portugal — 1 - 4 business days
♡ Europe — 5 - 10 business days
♡ International — 2 - 8 weeks

Please note that order fulfillment & delivery times can be subjected to delays due to any potential circumstances outside of my control (holiday seasons, bank holidays, etc.)

A kind reminder that this shop is managed by just one person!
Upon purchasing from our shop, you agree to these delivery times.