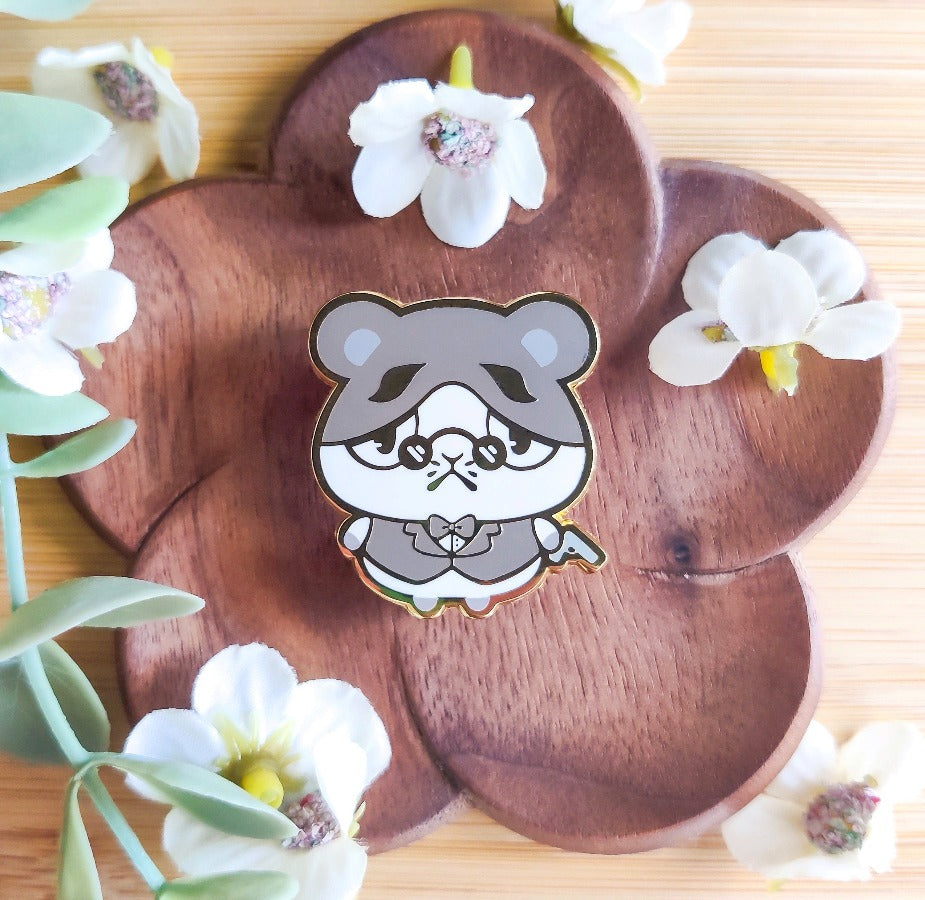 As a wise hamster once said, "You gotta walk the walk if you're gonna talk the talk", and who else could that have been other than Marlo?!
Don't be fooled by his cute, squishy looks! This 33mm enamel pin comes with a lovely gold metal and a hard enamel filling. making him very polished and durable! You can rest assured that this mafia hamster will always look out for you if you pin him to your clothing or bags, secured snugly with two pin posts at the back so he'll never fall off! He's also perfectly content being part of your pin board collection. It's nice to relax every now and then, gabeesh!
PIN DETAILS 

♡
 Hard Enamel Pin with Gold Plating 
♡
 1.3" inches (~33mm) 
♡
 Screenprinted details 
♡
 Double posted with rubber backings 
♡
 Backstamped for authenticity 
For more information, please visit our FAQ! ♡
Orders are typically processed and fulfilled within 1 - 5 business days.

Estimated Delivery Times:
♡ Portugal — 1 - 4 business days
♡ Europe — 5 - 10 business days
♡ International — 2 - 8 weeks

Please note that order fulfillment & delivery times can be subjected to delays due to any potential circumstances outside of my control (holiday seasons, bank holidays, etc.)

A kind reminder that this shop is managed by just one person!
Upon purchasing from our shop, you agree to these delivery times.