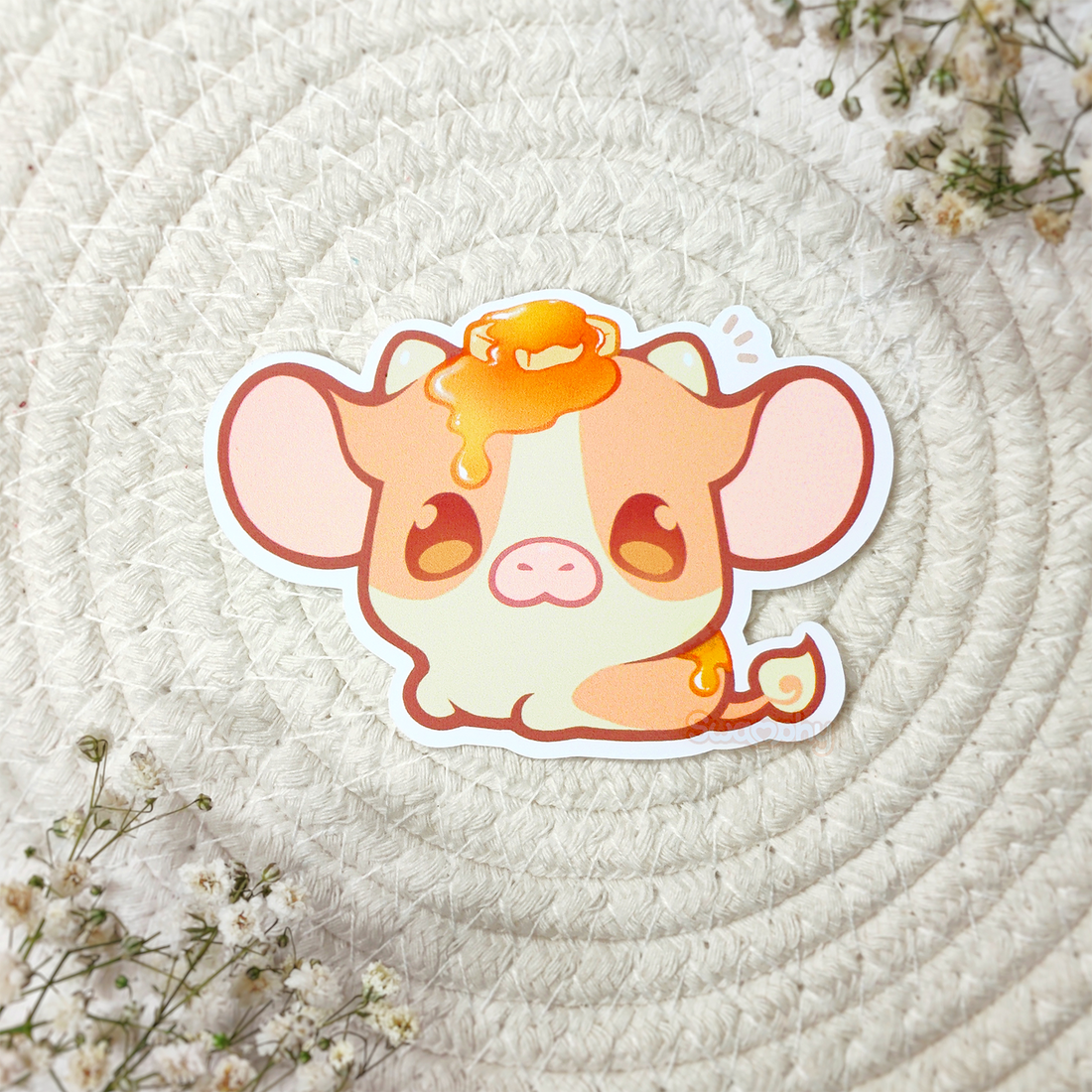 Pannekoe is a cow who loves pancakes! Nothing makes him happier than tasting sweetness of maple syrup and honey with a smidget of butter, and perhaps even a little cheeky whipped cream on top... yum!
Did you know that Pannekoe's name is based on a Dutch pun? It's true! It's derived from the words "pannekoek" (pancake) and "koe" (cow)! 🐮🥞🧡
This vinyl sticker is waterproof, making it very durable and resistant against any form of wetness! Take this little honey of a cow with you by putting him on your binders, notebooks, computer cases, and amongst many other surfaces! (He'll gladly hang out in the kitchen with Cinnamoo, just saying!)
STICKER DETAILS
♡
 3.1" inch at its longest size
♡
Matte 
♡
Waterproof 
Colors of physical product may differ from your device's screen.
For more information, please visit our FAQ! ♡
Orders are typically processed and fulfilled within 1 - 5 business days.

Estimated Delivery Times:
♡ Portugal — 1 - 4 business days
♡ Europe — 5 - 10 business days
♡ International — 2 - 8 weeks

Please note that order fulfillment & delivery times can be subjected to delays due to any potential circumstances outside of my control (holiday seasons, bank holidays, etc.)

A kind reminder that this shop is managed by just one person!
Upon purchasing from our shop, you agree to these delivery times.