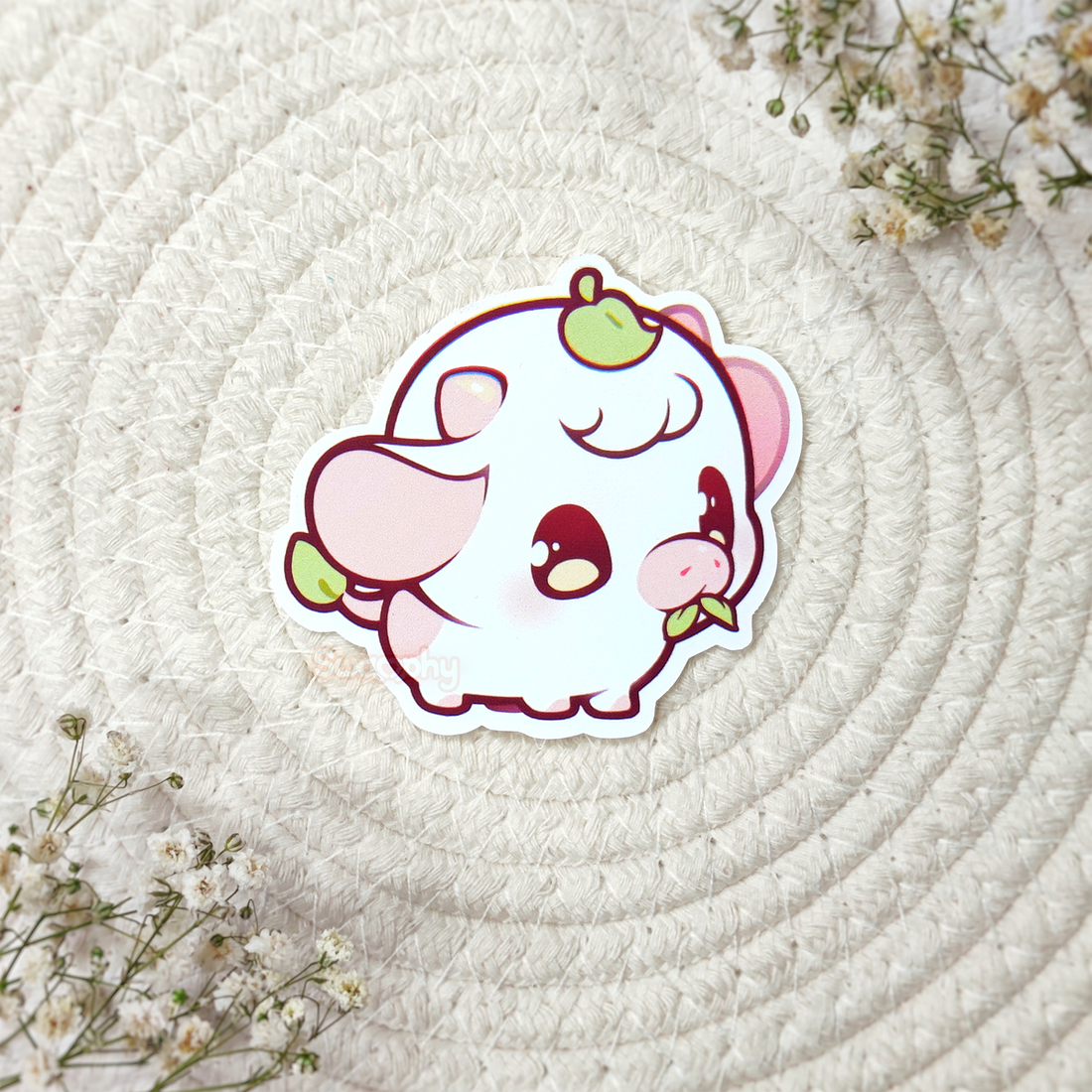 Amongst the peach trees is a little cow who loves to snack on the sweet fruit... and their leaves, apparently! She hangs outt here so often, it seems she always has a leaf stuck on the top of her head without really noticing. Oh, you silly little cow.
This vinyl sticker is waterproof, making it very durable and resistant against any form of wetness! Take this peachy cow with you by putting her on your binders, notebooks, computer cases, and amongst many other surfaces! 
STICKER DETAILS
♡
 3" inch at its longest size
♡
Matte 
♡
Waterproof 
Colors of physical product may differ from your device's screen.
For more information, please visit our FAQ! ♡
Orders are typically processed and fulfilled within 1 - 5 business days.

Estimated Delivery Times:
♡ Portugal — 1 - 4 business days
♡ Europe — 5 - 10 business days
♡ International — 2 - 8 weeks

Please note that order fulfillment & delivery times can be subjected to delays due to any potential circumstances outside of my control (holiday seasons, bank holidays, etc.)

A kind reminder that this shop is managed by just one person!
Upon purchasing from our shop, you agree to these delivery times.