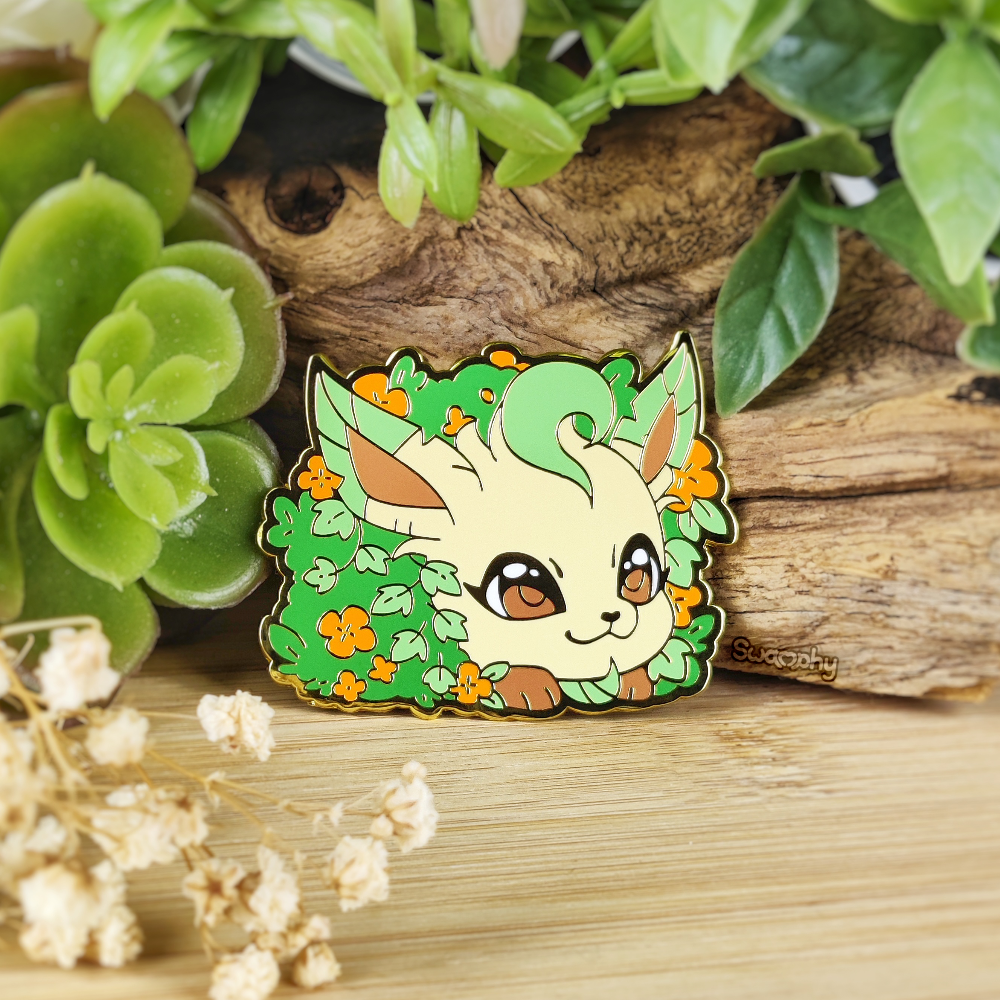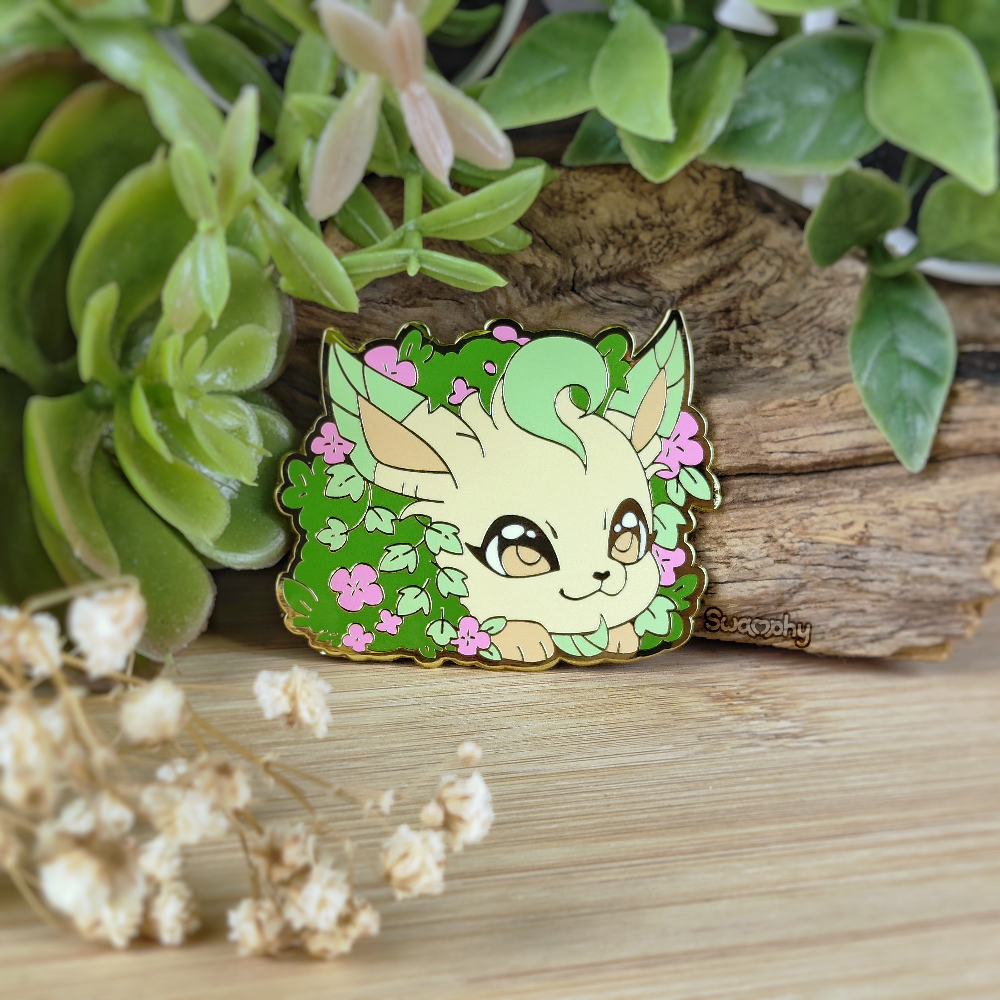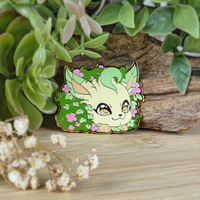 Peek-a-Boo! ♡ Ivy Enamel Pin
A sea of orange and green spreads across a vast field, buzzing with life as the sounds of nearby critters fill the air, the spring sun blanketing everyone and everything in its warmth. As you admire the view, among the fields you spot something approaching your way between the fiery-hued flowers, and out pops the sweetest little lad!

This sprightly friend has a metal finish as warm and shiny as the sun! This 50mm enamel pin features lively, bright colors as refreshing as spring itself. Bring your new buddy with you by pinning it to clothing or backpacks, as it will stay secure thanks to the two pin posts with rubber orange heart fastenings! It'll also be perfectly content sunbathing at home on your pinboard if collecting is more among your interests. 💚

PIN DETAILS
♡ Hard Enamel Pin with Gold Plating.
♡ 2" inches (50mm).
♡ Double posted with rubber backings.
♡ Backstamped with my handle.

Colors may differ from your device's screen to the physical product.
For more information, please visit our FAQ! ♡
Orders are typically processed and fulfilled within 1 - 5 business days.

Estimated Delivery Times:
♡ Portugal — 1 - 4 business days
♡ Europe — 5 - 10 business days
♡ International — 2 - 8 weeks

Please note that order fulfillment & delivery times can be subjected to delays due to any potential circumstances outside of my control (holiday seasons, bank holidays, etc.)

A kind reminder that this shop is managed by just one person!
Upon purchasing from our shop, you agree to these delivery times.