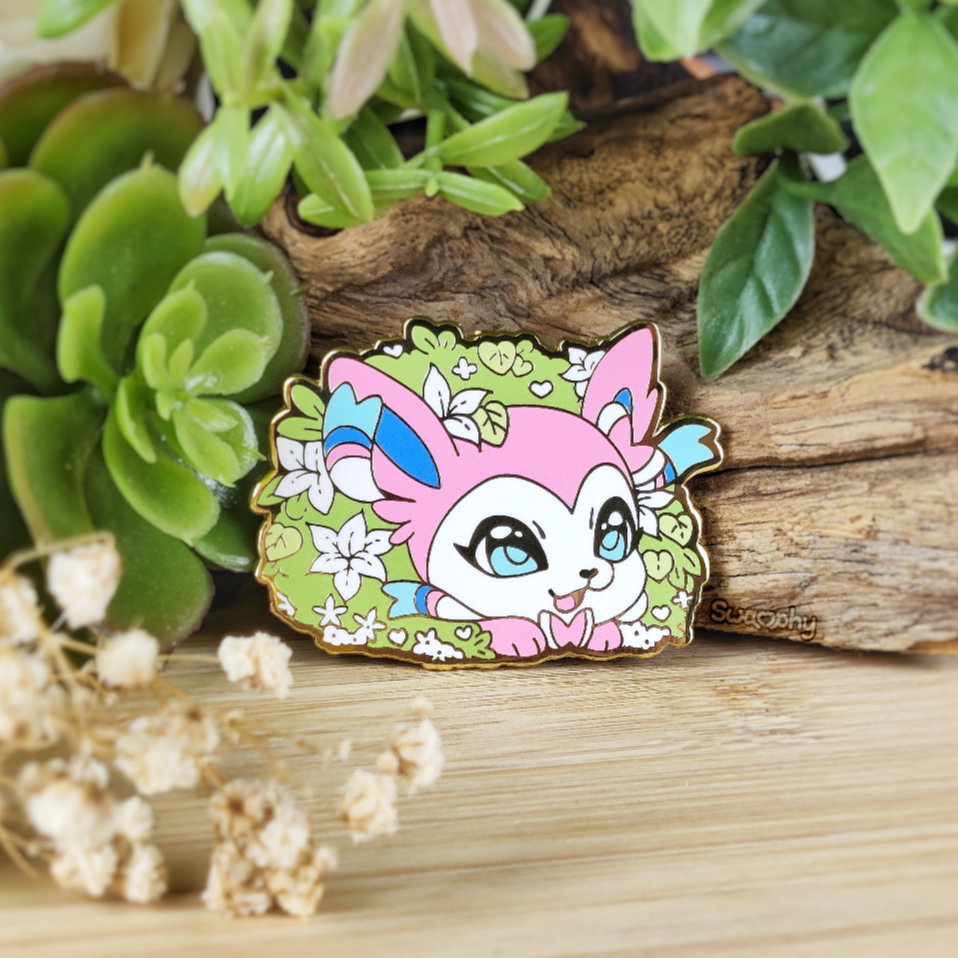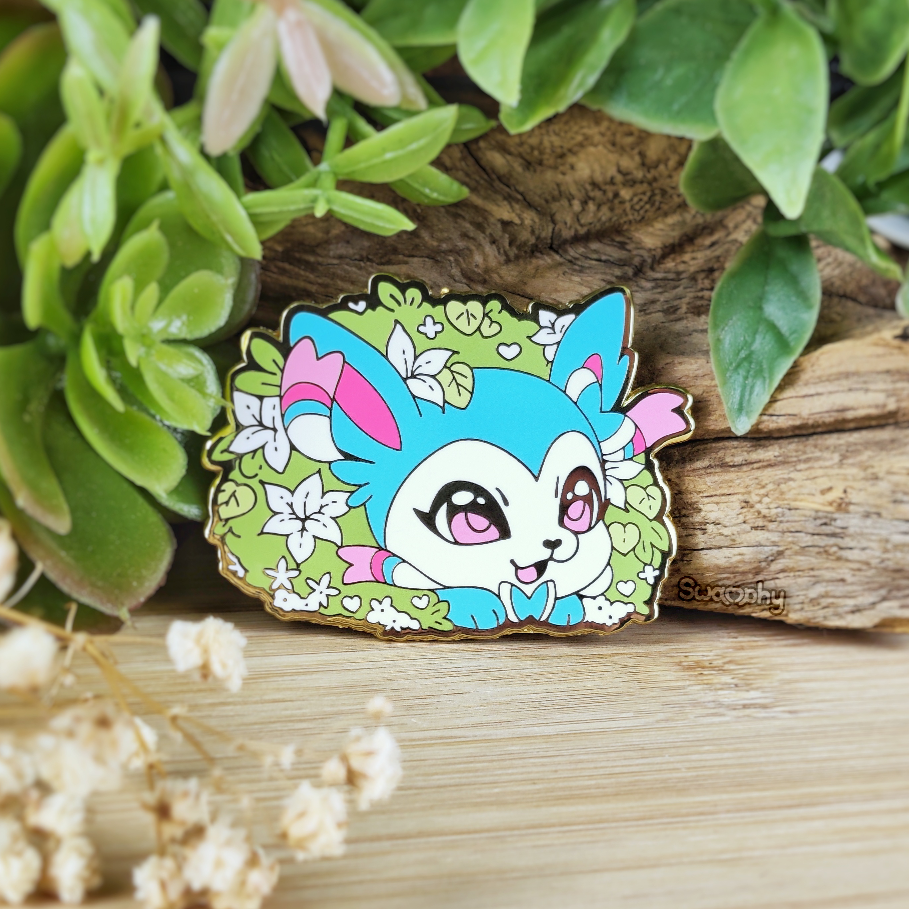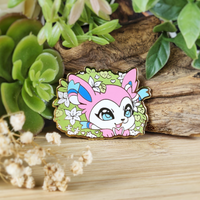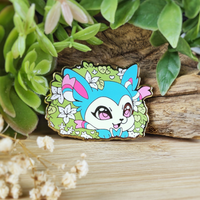 Peek-a-Boo! ♡ Lily Enamel Pin
As you find yourself in a calm environment, nothing but the sound of a gentle breeze and the chirping of the birds and... oh? You hear some rustling coming from a nearby bush of pretty white flowers... and out pops the most colorful, ribbon-y little friend!
What else fits it more than a beautiful, dazzling golden metal finish to complement the stunning vibrant colors of the hard enamel? This 50mm enamel pin can be pinned to your jacket or backpack, fitting perfectly snug thanks to the two pin posts at the back with matching heart-shaped rubber backings to ensure that your new companion will stick by your side no matter what!

PIN DETAILS
♡ Hard Enamel Pin with Gold Plating.
♡ 2" inches (50mm).
♡ Double posted with rubber backings.
♡ Backstamped with my handle.

Colors may differ from your device's screen to the physical product.
For more information, please visit our FAQ! ♡
Orders are typically processed and fulfilled within 1 - 5 business days.

Estimated Delivery Times:
♡ Portugal — 1 - 4 business days
♡ Europe — 5 - 10 business days
♡ International — 2 - 8 weeks

Please note that order fulfillment & delivery times can be subjected to delays due to any potential circumstances outside of my control (holiday seasons, bank holidays, etc.)

A kind reminder that this shop is managed by just one person!
Upon purchasing from our shop, you agree to these delivery times.