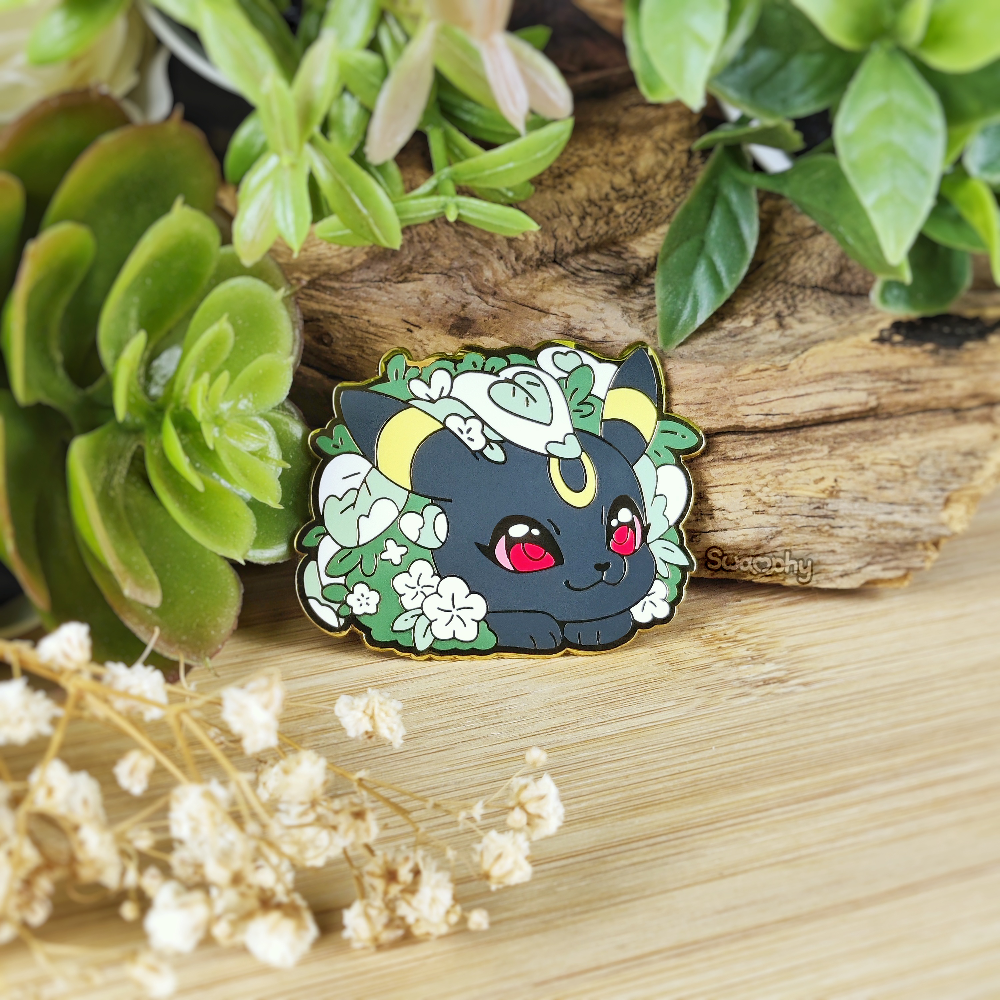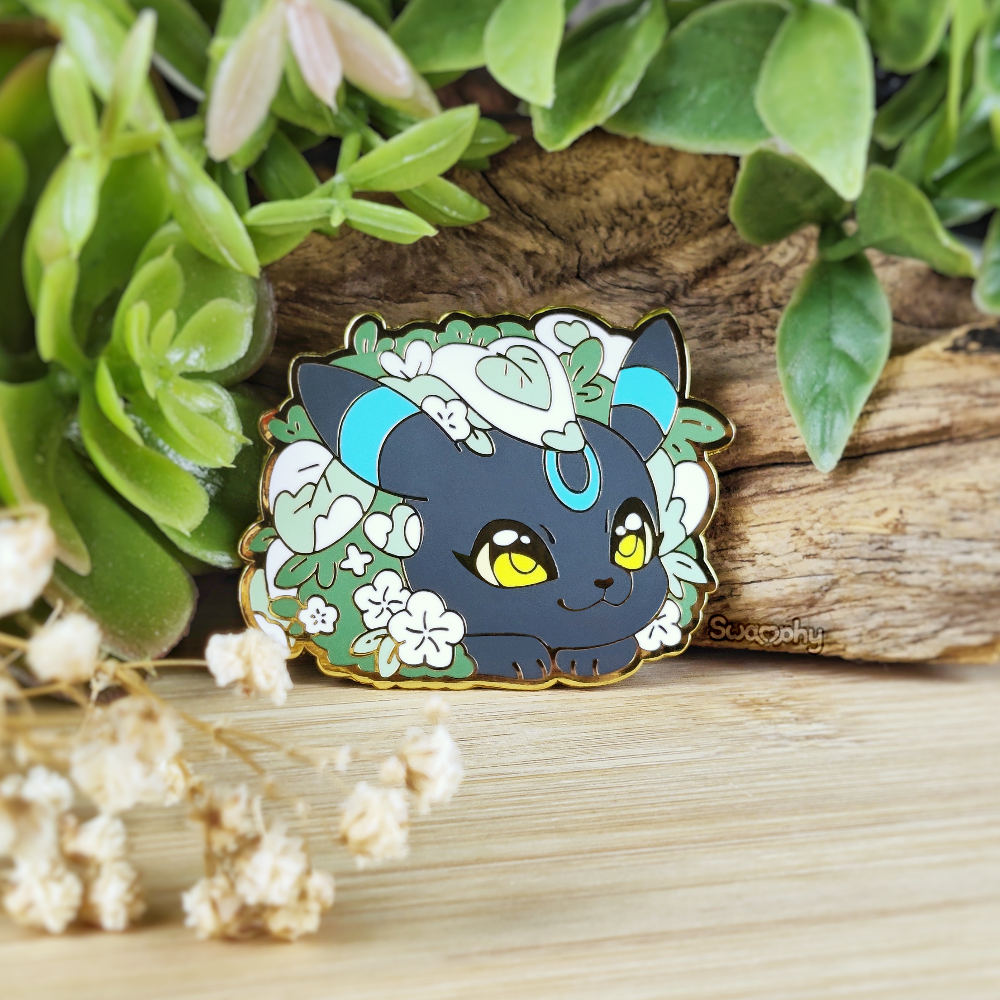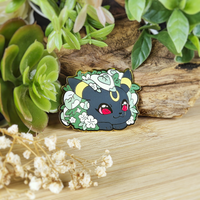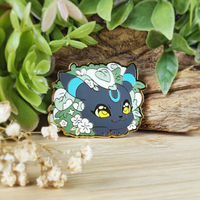 Peek-a-Boo! ♡ Moonflower Enamel Pin
On a quiet night, the moon is radiant and soothing, softly illuminating the areas around you for a sense of peace. A breeze brushes past you, and nearby you spot something rustling in the bushes, and out pops a friend whose golden hues glow gently, its big, round eyes looking at you curiously and a smile growing on its face!

The gold metal finish is stunning when paired with the overall dark palette, matching beautifully with the bits of radiant yellows and heart rubber backings of the same color! This 50mm pin will stay secure due to having two pin posts at the back, so take your new buddy with you everywhere you go, or have it sit snug in your pinboard collection! 🖤

PIN DETAILS
♡ Hard Enamel Pin with Gold Plating.
♡ 2" inches (50mm).
♡ Double posted with rubber backings.
♡ Backstamped with my handle.

Colors may differ from your device's screen to the physical product.
For more information, please visit our FAQ! ♡
Orders are typically processed and fulfilled within 1 - 5 business days.

Estimated Delivery Times:
♡ Portugal — 1 - 4 business days
♡ Europe — 5 - 10 business days
♡ International — 2 - 8 weeks

Please note that order fulfillment & delivery times can be subjected to delays due to any potential circumstances outside of my control (holiday seasons, bank holidays, etc.)

A kind reminder that this shop is managed by just one person!
Upon purchasing from our shop, you agree to these delivery times.