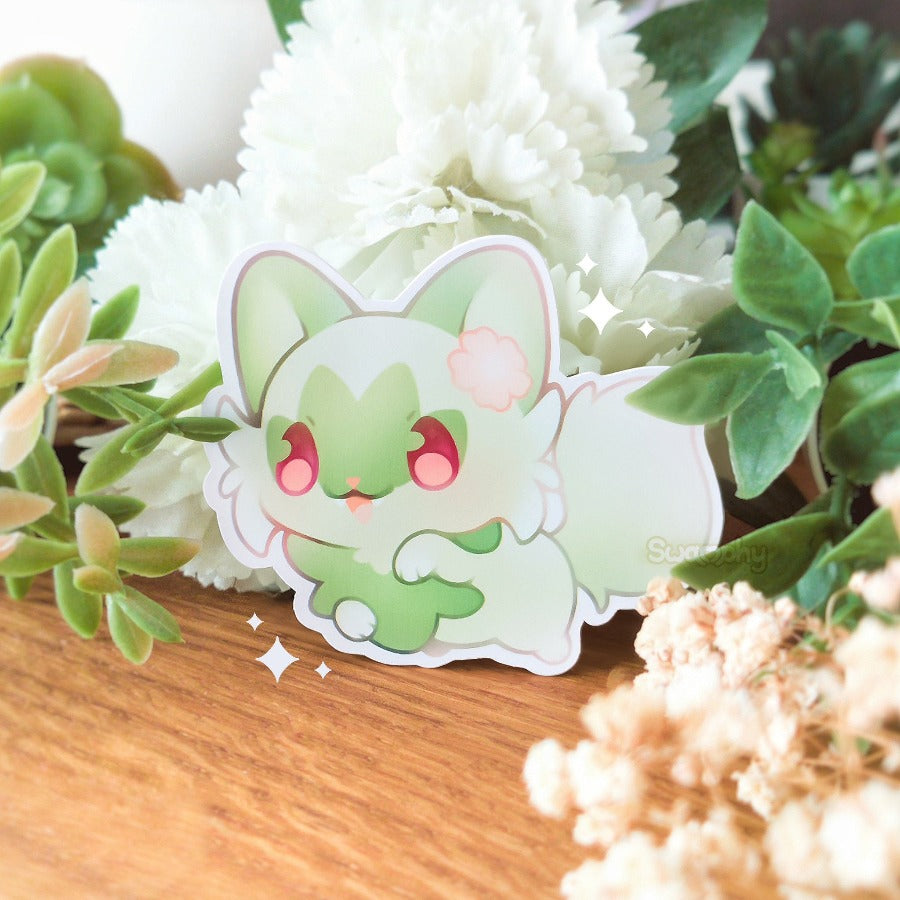 Plant Kitty Vinyl Sticker
Pouncing throughout the sunny climate of its homeland, this happy kitty's energy has no end! Feeling the breeze, exploring the nooks and crannies, sniffing the flowers... it seemed to have picked up one that it liked a lot and turned it into an accessory! Now isn't that just adorable?

As you'd expect from this grassy feline, this vinyl sticker is waterproof! You can rest assured that this cheerful friend will take no water damage! However, it cannot withstand too much sunlight as there's no UV coating to protect it, so please keep that in mind!
STICKER DETAILS
♡ 2.8" inch (~7.2cm) at its longest size
♡ Matte finish
♡ Waterproof

Colors of physical product may differ from your device's screen.
For more information, please visit our FAQ! ♡
Orders are typically processed and fulfilled within 1 - 5 business days.

Estimated Delivery Times:
♡ Portugal — 1 - 4 business days
♡ Europe — 5 - 10 business days
♡ International — 2 - 8 weeks

Please note that order fulfillment & delivery times can be subjected to delays due to any potential circumstances outside of my control (holiday seasons, bank holidays, etc.)

A kind reminder that this shop is managed by just one person!
Upon purchasing from our shop, you agree to these delivery times.