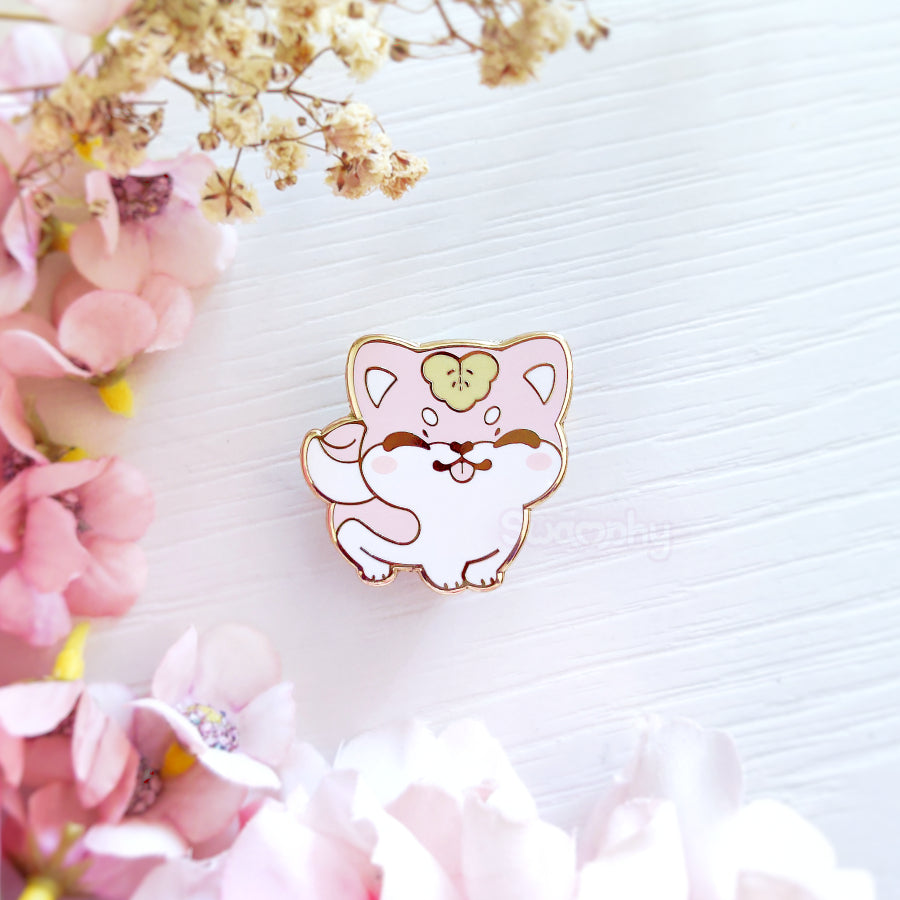 This cute, peachy-colored shiba inu seems to want to play with you! Sakura Inu loves to visit doggy parks and play fetch, and he makes friends like no other!

With a bit of luck, he'll bring you back a cherry blossom branch if it's in season. This little bundle of joy measures 27mm with a striking gold metal plating! He would love to go on adventures with you by sitting safely pinned against your jackets and bags thanks to the two pin posts at the back. He's also perfectly content with relaxing at home on your pinboards!
PIN DETAILS
♡
Hard Enamel Pin with Gold Plating.
♡
1.2" inches (27mm).
♡
Screenprinted details.
♡
Double posted with rubber backings.
♡
Backstamped for authenticity.
Colors may differ between your device's screen and the physical product.
For more information, please visit our FAQ! ♡
Orders are typically processed and fulfilled within 1 - 5 business days.

Estimated Delivery Times:
♡ Portugal — 1 - 4 business days
♡ Europe — 5 - 10 business days
♡ International — 2 - 8 weeks

Please note that order fulfillment & delivery times can be subjected to delays due to any potential circumstances outside of my control (holiday seasons, bank holidays, etc.)

A kind reminder that this shop is managed by just one person!
Upon purchasing from our shop, you agree to these delivery times.