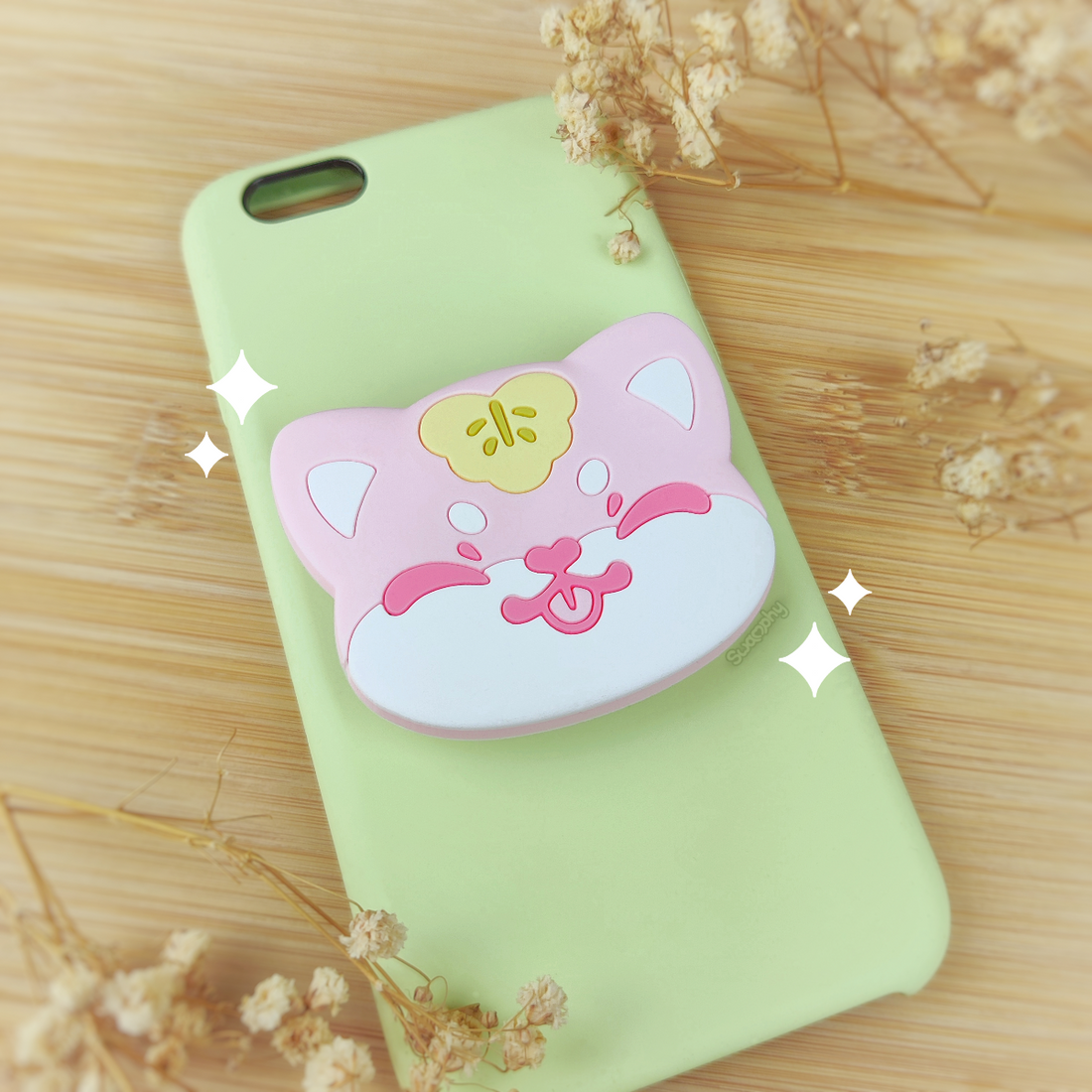 What's this? It looks like this adorable but cheeky pink puppy came to peek at you and playfully stuck his tongue out! It seems like he wants to surprise more people like this, and he's asking you to take him with you!
This Sakura Inu phone grip is made of soft but durable PVC material! A film is covering the layer of strong adhesive on the back, ensuring that he'll stick by your side no matter where you go or what you do! To use this phone grip, gently pull him forward to extend the grip and give you a comfortable hold as you use your phone.
Be sure to clean the surface before putting it on!
PHONE GRIP

 

DETAILS
♡
 Made of PVC material
♡
 60mm wide (product in photo is showcased on an iPhone 6s case)
♡
 Apply to smooth, non-silicone surfaces only. Clean surface thoroughly before applying. Sticks best to hard, plastic-like cases.
Colors may differ between your device's screen and the physical product.
For more information, please visit our FAQ! ♡
Orders are typically processed and fulfilled within 1 - 5 business days.

Estimated Delivery Times:
♡ Portugal — 1 - 4 business days
♡ Europe — 5 - 10 business days
♡ International — 2 - 8 weeks

Please note that order fulfillment & delivery times can be subjected to delays due to any potential circumstances outside of my control (holiday seasons, bank holidays, etc.)

A kind reminder that this shop is managed by just one person!
Upon purchasing from our shop, you agree to these delivery times.